Shikhar Dhawan became the first Asian sportsperson to start a venture capital fund focused on innovation across the sports spectrum on Saturday. Beginning his dive into sports tech investment, he says he's elated to be embarking on this journey.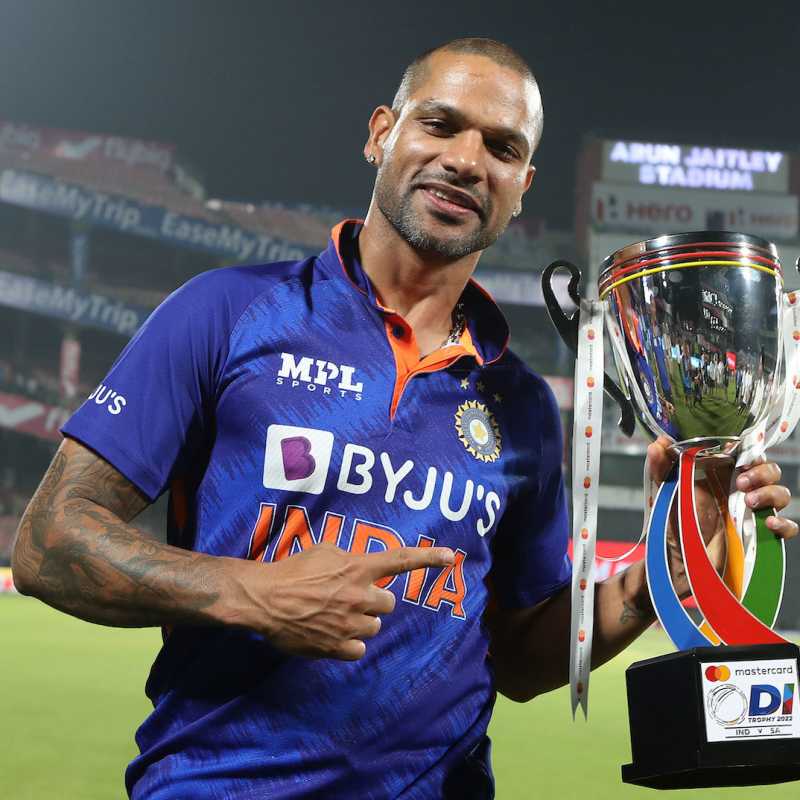 Shikhar Dhawan is a left-handed opener who has led both the Indian national cricket team and the Punjab Kings in the Indian Premier League. He also earned the President's coveted Arjuna Award for 2021.
The $75 million global investment fund includes a $25 million greenshoe option and will largely focus on sports innovation. Funds will be distributed internationally, and they will be represented by athletes from various sports. Dhawan has also mentioned that the fund targets deployment in Q1 2023-24.
The establishment of this fund appears to be a natural progression from Dhawan's previous involvement as an investor. Over the last several years, the cricketer has been aggressively investing in India's startup sector. He is one of the many celebrities that have backed yoga company Sarva.
Other Ventures
Along with his startup investments, he launched Da-One Group, a company that operates a network of sports academies around the country.
The Gurugram-based firm provides instruction in 12 sports, including cricket, basketball, and football, through 11 academies spread across five states in India. Da-One Group provides a technologically advanced training programme that includes video analytics and Stance Beam, an analytics tool for batters.
Shikhar Dhawan is also one of an increasing number of Indian cricketers, both past and present, who have invested in Indian startups. Former stars Sachin Tendulkar, Kapil Dev, and Saurav Ganguli dominate the batting order, with Virat Kohli and Mahendra Singh Dhoni at the top.
Former Indian cricketer Jatin Paranjape started KheloMore in 2016, joining Dhawan on the list of Indian players who have founded companies. Ashwin Damera, the creator of Eruditus, has invested in Paranjape's firm.
Indian Sports Tech
Sports tech businesses raised $139 million in 29 investment agreements between 2014 and November 2022, according to Inc42 statistics. According to Tracxn statistics, there are 1,036 sports tech firms in India, including Global Sports Commerce (GSC), SportsApp, Protege Sports, and SportzVillage.
Amit has 18 years of experience in the industry and an MBA. He supports entrepreneurs with every aspect of their business including concept and product development, investor presentations, and fundraising. Amit & 7startup assist startups in the pre due-diligence process and help connect them to our vast network of investors. Reach out to us today and see if we're a fit!