Raising funds for a startup can be difficult enough in times of prosperity, but it is considerably harder during an economic downturn. In such times, an investor's appetite for investment and risk decreases significantly, and they are also more cautious in ensuring their assets produce a fair return on investment, or ROI.
Because every business is distinct and will run into unique obstacles, the approaching recession will not affect everyone in the same way. However, startups in this position frequently wonder how they can acquire money in these times, how they should approach decreased valuations, and what the best path to take when clients begin to grow hesitant to make purchases. Most importantly however, they wonder whether there is any chance for advancement.
The capacity to readjust in challenging conditions is crucial for startups. While it may be paradoxical to move forward during an economic crisis, here are several methods to do it. After all, economic downturns provide a chance for resilient entrepreneurs to truly flourish and stand out. Here are 7startup's key 5 aspects to focus on to survive an economic downturn:
1. Redefine Success
When managing an economic downturn, founders must take a different strategy. While success for your business may have historically been synonymous with being a unicorn, it may be time to redefine success.
Looking back at prior downturns and what happened to IT businesses on the NASDAQ and S&P 500 presents an intriguing picture. Stocks dropped from optimistic markets and sky-high share prices to fair market value, or bear markets, as they are commonly referred to. When markets fall, it is not necessarily a bad thing because it allows you to reevaluate what the true fair market value of your shares is, as well as to correct and rethink the process. Essentially, it allows us to determine the true value of what we are purchasing.
In such cases, entrepreneurs might question themselves, "Am I raising at the correct price, or is my valuation exaggerated and full of hot air?" After all, company values should be a secondary consideration; it is more vital to be adaptable and robust as you go forward. Prioritise your customers' demands and requirements while simultaneously optimising possibilities to scale up and expand to build a sustainable firm that is unit economic-positive. Of course, having the proper team, board, and partners on your side is critical to effectively spinning all of these plates throughout your startup's journey. Their contributions will assist you in balancing these numerous challenges and staying on track to follow your guiding star.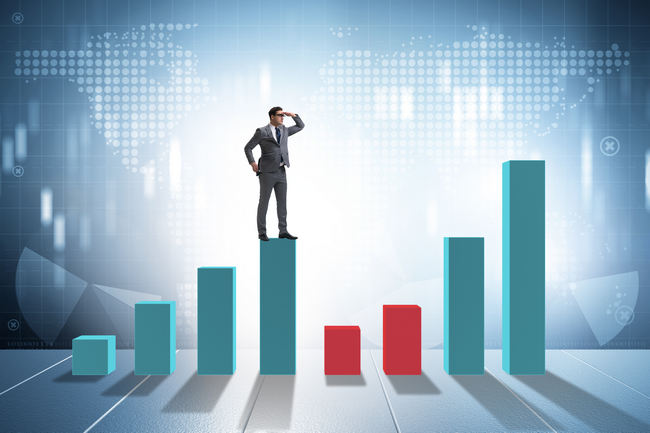 2. Keeping Financials on Your Mind
Having tight control over your cash burn is critical during a recession, as client development slows and funding becomes more challenging. Controlling expenses and analysing the degree of return on investment on all company operations with the goal of prolonging runway can assist startups in navigating this turbulence. You can read more about this in our blog post on how to forecast revenue and growth for your startup.
As an entrepreneur, you may also need to raise funds at a lesser valuation. While this is not ideal, investors will be more impressed by a sustainable firm that provides value to consumers than one with an artificially inflated corporate worth. Perform due-diligence on investors and keep in mind that they should be pitching to you for your great idea, not the other way around. This will guarantee that you attract the ideal investor who shares your company's aim and vision. Click here if you want some more great tips for winning over investors.
It's much more crucial to play hard and not be defensive if you have two or more years of runway. If your company has a strong financial sheet, lowering costs may jeopardise your startup's momentum. Executing and adjusting your plan in response to consumer behaviour can provide you a competitive advantage. During an economic downturn, competitors may be highly cautious, thus being proactive in terms of raising funds may provide a chance to enhance your presence as well as improve market share.
3. Put Your Clients First
The customer reigns supreme. The best strategy to retain major clients and lay the seeds for future client development is to give them what they want when they want it. Client growth will surely stall during a downturn, so it's critical to focus on the smaller aspects and listen carefully to your consumers.
Another strategy to deal with the effects of an economic downturn is to redirect your company's efforts into new markets, products, and/or services. Consult with new, existing, and potential customers through focus groups, pop-up surveys, and beta testing, and then optimise product-market fit. Incorporating this study into your product roadmap is an excellent strategy for both the near term and for attaining your long-term product goal.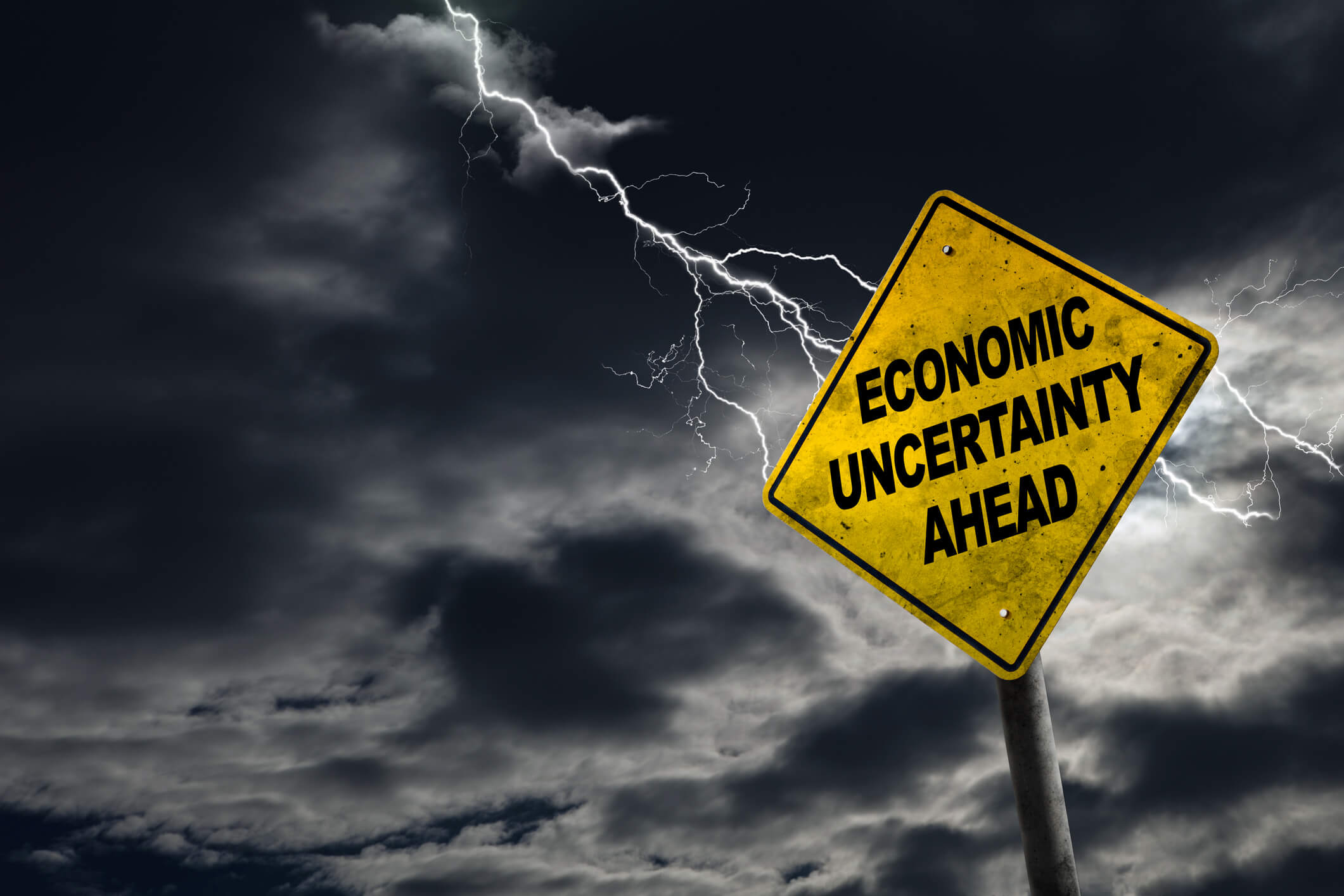 4. Remain Efficient During Growth
It is critical to prosper in today's corporate climate to always search for ways to improve. Taking the time to assess and evaluate your essential business processes can allow you to increase efficiency and effectiveness.
In the fast-paced startup industry, this is often disregarded or put to the bottom of the priority list, but it may give you increased business agility and a competitive edge in the long run. Consider enhancing your recruitment methods, streamlining/optimising the client funnel, and spreading best practises throughout the company.
5. Attract & Retain Important Personnel
An economic downturn often cause a halt in recruiting and remuneration, yet now may be the finest moment ever to profit in these areas. The good news is that while many firms let go of exceptional employees and batten down the hatches on their talent pipeline, the field opens up for you. The moment has come to tap into this larger reservoir of ability.
It is equally vital to invest in and engage with existing workers who add value to the firm. Creating a healthy staff culture may be more difficult in remote working environments, but these efforts may be immensely important in leaner times. If you don't have the funds on hand for any recruitment initiatives, employee incentives, such as granting greater equity in relation to income, might be a terrific alternative. Your senior leadership team will also benefit from talent acquisition. The quantity of great C-level executives available as a result of redundancy or seeking new challenges is another incredible resource. It is critical to evaluate your executive team's skills, competencies, and performance while keeping on the lookout for bright executives who will positively affect your organisation.
Survive the Economic Downturn
According to research, organisations make more spectacular gains or losses during downturns than during stable years; remember, Uber and Airbnb were both launched during the previous financial crisis. When managing a recession, founders must develop new abilities. Rather than focusing on expansion, it is critical to have refined and exact corporate control and management.
Consider your financial runway, if your growth plan is cash-efficient, the quality of your product-market fit, what your rivals are doing, and make good internal improvements in terms of staff, procedures, and projects. Prioritise your customers' demands and requirements while simultaneously optimising possibilities to scale up and expand to build a sustainable firm that is unit economic-positive.
Amit has 18 years of experience in the industry and an MBA. He supports entrepreneurs with every aspect of their business including concept and product development, investor presentations, and fundraising. Amit & 7startup assist startups in the pre due-diligence process and help connect them to our vast network of investors. Reach out to us today and see if we're a fit!